"Your emperor has arrived!"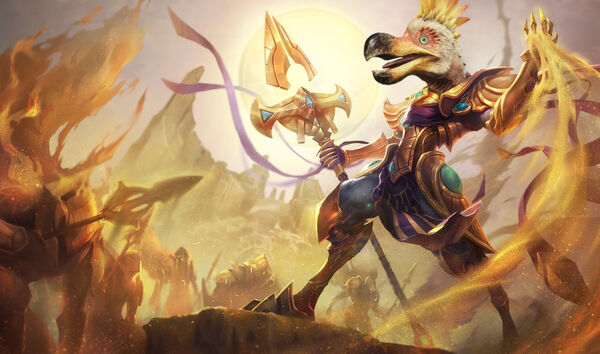 Hello, my name is Ruwbz. I'm an active editor on the LoL wiki, but I particularly focus on the Lore of Runeterra. I also occasionaly make small quality of life Templates that make my work and those of my fellow editors easier.
As a professional software engineer, I have dabbled in different kinds of programming languages (C#, Java, Javascirpt (Typescript), Python, SQL, Oracle, PHP (to some extent), C++ and most recently Lua).
I have been playing

League of Legends since the summer of Season 3. I also play some other games that are unrelated to Riot Games: Monster Hunter World, Zelda series, Smash Bros, etc.
Favorite Champions
I mostly play

Mid,

Top or

Support. When I'm playing with my friends, I sometimes flex to a

Bottom role. The

Jungle role, however, I avoid like the plague.
| Rank | Top | Mid | Bottom | Support |
| --- | --- | --- | --- | --- |
| #1 | Gnar | Yasuo | Caitlyn | Thresh |
| #2 | Jayce | Zed | Vayne | Nami |
| #3 | Quinn | Kassadin | Kalista | Taric |
Worthy Editors of Shurima
The Fallen
To those who have fallen during the battle of

Icathia, you will be remembered forever:
Cosmic Lord Tesla: A strict but benevolent overlord and my greatest mentor.