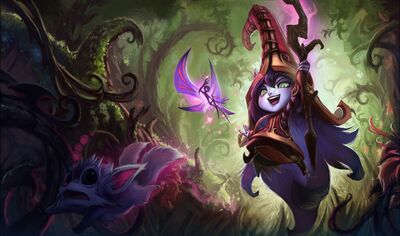 The Glade is a hidden area, located near Bandle City.
Lore
The Glade, the enchanted home of the fae, lay nestled in a clearing in the woods neighbouring Bandle City. There the rigid properties of the outside world - things like size and color - changed as frequently and whimsically as the direction of the wind.
Champions of The Glade
Other Related Champions
travelled through the Glade.
travelled through the Glade.
Trivia
The Glade shares numerous similarities with the Spirit realms. It could possibly be the middle area between other spirit realms where Bandle City is located and the rest of Runeterra.
Media
References
Community content is available under
CC-BY-SA
unless otherwise noted.