GTA: The Criminal Enterprises - The Loop
Play Sound
Lore
In the mead halls of the Freljord, Braum's great feats are immortalized by murals painted on the walls. On many a frozen night, the locals gather to recount his tales amidst merriment and drink!
[1]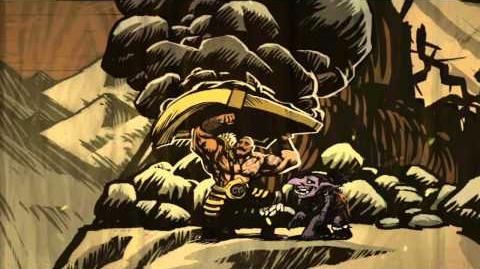 "There are many tales about , the Heart of the Freljord."
    "They say he could chop down trees with his bare hands!"
    "If anyone needed help, he would be there in an instant."
    "He was just a man, yet to our village, he was a hero."
    "When a troll boy was trapped... "
    " ...not even the mountain could stand in his way."
    "With a as his shield, he could brave any threat."
    "Even the smallest of lives were saved."
    "But the world is a big place, and Braum knew this too."
    "So he set off, knowing his tales were not through."
Media
References