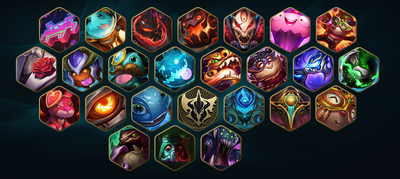 For  Legends of Runeterra icons, see Summoner icon (Legend of Runeterra)
A summoner icon is an avatar picture that represents a League of Legends player, displayed on a summoner's profile page. The icons appear next to others summoners' names on friend lists, in chat rooms, in custom games, or in arranged teams. With the collection always expanding, everyone can find a special avatar.
General icons
Note that Mission icons released before V7.12 were distributed by Riot rather than the client, as the client did not support Missions at that time. These icons have been classified as Mission icons rather than Riot Distributed icons due to the nature of the unlock requirements.