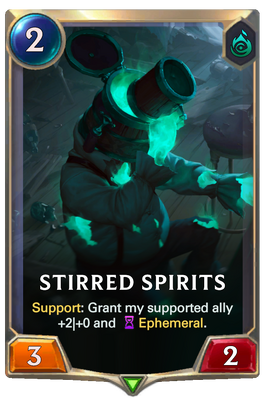 Quotes
 "Hehe, booze just goes right to my head."
 "And they said I didn't have the spirit, hic."
 "Regular? Heh, been here all my afterlife."
 "Music? Hehe, big fan of rhythm and booze."
 "It's the booze talking."
 "This round's on me!"
 "Swiggers swig."
 "Heh, give me a hug!"
 "You're my best friend."
 "Don't mind me!"
 "They're all tapped out pal."
 "Hey, break it up."
 "Oozing out..."
 "Last call..."
Media
Community content is available under
CC-BY-SA
unless otherwise noted.