Sperasoft Studio currently creates Splash, Promo, and Icon artwork for Riot Games Inc.
Description
Sperasoft, a Keywords Studio is a leading game co-development company headquartered in the heart of Silicon Valley with development centers in the US, Poland, and Russia. They offer full development capabilities with comprehensive professional teams that are built from the best producers, engineers, game designers and artists in the industry. During 15 years of existence, Sperasoft studio has not only grown to 500 people and has opened 5 offices around the world, but also moved to a new level of cooperation with customers – becoming a co-developer of the world's most famous publishers. Sperasoft is a part of Keywords Studios – the international technical services provider to the global video games industry.
Our partners and clients: Ubisoft, Riot Games, Electronic Arts, Sony, BioWare, ZeniMax, Warner Brothers, Wargaming, MailRu Group, Remedy, Rockstar games and many other.
Our portfolio Assassin's Creed, Rainbow Six, Anthem, Call of Duty, The Elder Scrolls, Injustice, Mortal Kombat, Quantum Break, Dragon Age, Mass Effect, League of Legends, FIFA, GTA and many other.
Contributions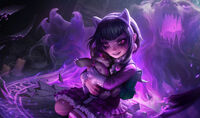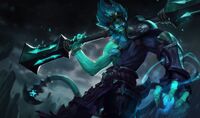 Splash Art
Old Splash Art
Events
Others
Media
Links
Leadership
Corporate
Production
Producer

Carl 'Status Kwoh' Kwoh
Mark Franz
Steven Snow

Assistant Producer

Aaron 'Lindorn' Smith
Ryan 'RyanLaughlin' Laughlin
'TheGreatHembini'

Associate Producer

'Gifted Wolf'
Karen 'KarrieBear' Wnuk
'Stallion'

Miscellaneous Producer

Jason 'FastLoris' Lenny
'MrCrumb'

Operations

Chris Ward
Chris Collier
Nathan Ben-Attar

Engineering

Andrew Woo
Barry Livingston
Christopher McArthur
Cyriaque Kouadio
David Banks
David Eilering
George 'Fruitstrike' Skleres
Jianfei Liao
Joel Anderson
Jonathan McCaffrey
Kevin Borer
Kirk Black
Luke 'Rabid Llama' Rinard
Michael Root
Mike Matsumura
Ray Perez
Scott Delap
Scott Gelb
VerrDon Mason
Vic Keenan

Art
Narrative

Joe 'ManWolfAxeBoss' Lansford

Design
Game Design
Technical Design
Community

Quentin Chappet
Radosław Pasternicki

Quality Assurance
Customer Service
User Interface
Marketing

Andy 'fantasyworld' Ho
Chris Enock
Chris Heintz
Jeffrey Pfingsten
Laura 'Moneypenny' Brown
Kevin Cheung

Business Development
List of people without article
Community content is available under
CC-BY-SA
unless otherwise noted.