"You belong in a museum!"

This article or section may contain obsolete information, but exists here for historical purposes.

This item has been removed on patch V10.17.
Spectral Cutlass was a legendary item in

League of Legends. It was exclusive to Nexus Blitz.
Recipe
Cost Analysis
Gold Value
Gold Efficiency*
83.28%

gold efficient.
base stats were
Similar items
Notes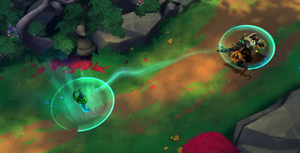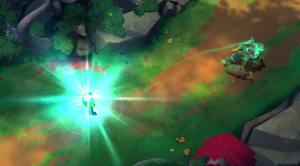 Spectral Cutlass' active snap back does not interrupt channels, but it will override dashes and displacements.
Upgrading Spectral Cutlass will not transfer its remaining cooldown to this item (they have separate cooldowns).
while the active is on cooldown to
Trivia
Spectral Cutlass' active bears some similarity to ​ .

Patch History
Removed from the game on August 24th, 2020 (11:59 PM PDT) since Nexus Blitz is no longer available.
Available on Nexus Blitz on July 22nd, 2020 (11:59 PM PDT).
Removed from the game on January 21st, 2019 since Nexus Blitz is no longer available.
Re-added back to the game because of the experimental game mode Nexus Blitz.
Stats:

+70 attack damage.

Unique Passive:

+18 Lethality.

Unique Active:

Mark your current location. After 4 seconds, you will return to the marked location (60 second cooldown).

Availability:

Howling Abyss.
References
Starter items
Pots and Consumables
Trinkets
Distributed items
Boots
Basic items
Epic items
Legendary items
Mythic items
Ornn's Mythic item upgrades
Champion exclusive items
Minion and Turret items
Removed items
Community content is available under
CC-BY-SA
unless otherwise noted.