The Season Four Championship was a competitive event to bring Season 2014 of League of Legends to a close. It was an international event hosted in the Seoul World Cup Stadium that included 14 teams qualifying from the primary League of Legends regions (China, Europe, North America, Korea and Taiwan\SEA) and 2 international wildcard teams all competing for a prize pool worth $2.13 million.
Regional qualifiers began on September 18, with the first regional qualifier taking place in Taipei and concluded at September 28 in Singapore with eight teams advancing to the bracket stage. The bracket stage started on October 3 in Busan, South Korea, and concluded on October 19 with the finals. South Korean team Samsung Galaxy White won the event, beating team Star Horn Royal Club. Imagine Dragons contributed the theme song "Warriors" for the tournament,and performed live on the grand finals stage in South Korea. The event was streamed live by approximately 40 broadcasters and was made available free to all fans in 19 different languages.
Announcement
WELCOME TO WORLDS
If you watch the League of Legends 2014 World Championship, here's what we can promise you. There will come a moment over the next couple of months that defies what you've come to expect from esports. It's not entirely clear when this moment will come. Perhaps it will be during the Regional Qualifiers, when teams will make one last-bid effort to continue their season on the international stage. Or maybe it'll come during the Group stage, where each region's victors will test their mettle against a new set of international challengers. Then again, it could happen during Finals, where last year's matches were viewed by more than 32 million fans.
Or more likely, it'll happen during all of the above.
We don't know when it will happen, but it will happen. And we know this because these types of eye-opening moments--moments defined by emotional intensity, where fans from around the globe cry out with one voice, in one common language, that what they have seen has risen to the level of true entertainment--they happen every year when League heads to the global stage. Welcome to Worlds 2014, where every moment counts.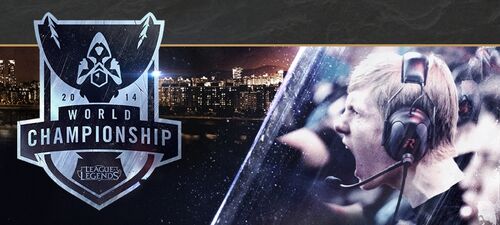 Recap
Community content is available under
CC-BY-SA
unless otherwise noted.