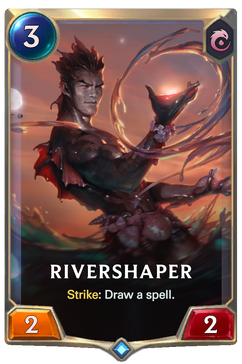 Quotes
 "Water changes, but never breaks."
 "Rivers shape the land, and give it life."
 "We swim within the flows of magic."
 "Sweep them away!"
 "Engulf them!"
 "You're in over your head."
 "What form will the waters take?"
 "A gift from the river folk."
 "Strike, we will reform."
 "Currents pull them down."
 "Ahhh..."
 "Waters are still."
Change Log
Community content is available under
CC-BY-SA
unless otherwise noted.