Redemption is a finished item in

 League of Legends.

Recipe
Cost Analysis
Gold Value
Gold Efficiency*
107.94%

gold efficient, without the passive and active effects.
is
Salvation is a finished item in

 League of Legends. Can only be forged by

Ornn. Limited to one
Master Craftsman item.

Recipe
Similar Items
Notes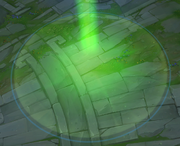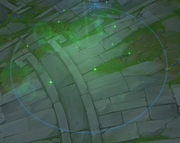 The damage dealt by Redemption will apply spell effects as  area damage. Effects such as and prioritize targets based on proximity to the center.
The  Heal and Shield Power from stacks with the one from , since the unique passives are not named and they are not the same item.
Redemption's damage is blocked by  spell shield.
Trivia
The maximum  Heal Power you can have in any given game is 60%, requiring , , , , and . This can be increased by an additional 10% with .

This increases the active's healing by 180% (60% × 3) without
, or 210% (70% × 3) with him.
With a level 18 target, your 1147 health (370 × 3.1).
active can heal up to
If your target is below

40% of their maximum health

, your will increase this by a further 10% to 1261.7 health
If the target has 1640.21 health
, this is increased by a further 30% to

and will both go on cooldown when one is activated.
Upgrading to
while dead will disable the item until you respawn.

Patch history
Heal and shield power increased to 10% from 8%.
Heal and shield power reduced to 8% from 10%.
Bug Fix:

Active is now correctly amplified by its own +10% bonus healing and shielding power passive while the casting champion is dead.
Added to recipe from Only available while is on your team.
.
Health reduced to 200 from 300.
Base health regeneration reduced to 50% from 75%.
Base mana regeneration increased to 150% from 125%.
Heal reduced to

30 − 370 (based on target's level)

from

65 − 490 (based on target's level)

.

New Effect:

Heal is affected 3 times as much by

Increased Healing and Shieling power

amplifiers.

Considering increased +30% (10% × 3) healing, heal reduced to

39 − 481 (based on level)

from

65 − 490 (based on target's level)

.
New Effect:

Tooltip now mentions how much healing and damage you've done.

Bug Fix:

No longer erroneously counts as a spellcast for effects like .
Health reduced to 300 from 400.
Mana regeneration increased to 125% from 75%.
Active heal reduced to

65 − 490 (based on target's level)

from

150 − 490 (based on target's level)

.
Grants +400 health, +75% base health regeneration, +75% base mana regeneration and +10% cooldown reduction.
Grants

Unique Passive:

+10% healing and shielding power.
Grants

Unique Active:

Target an area within 5500 range. After 2.5 second, call down a beam of light to heal allies for

150 − 490 (based on target's level)

, deals

10% of maximum health

true damage to enemy champions and 250 true damage to minions (120 second cooldown). Can be used while dead.

This effect is halved if the target has been affected by another
recently.
References
Starter items
Potions and Consumables
Trinkets
Distributed
Basic items
Advanced items
Finished items
Minion and Turret items
Special Game Mode Exclusive items
Removed items
Community content is available under
CC-BY-SA
unless otherwise noted.