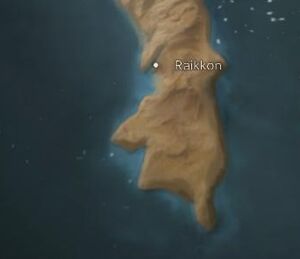 Raikkon is a coastal settlement at the southern tip of Zhyun island of Ionia.
Lore
Related Champions
tattoos were tattooed with ink made out of Raikkon berries.
WIldlife
Raikkon Berries
Raikkon Berries are a type of flora native to Raikkon on the island of Zhyun, these berries along with the enchanted flower petals from Vlonqo are used by tattoo artist of Weh'le as tattoo ink mixture.
See Also
References