"Time for a shakedown."

This article or section may require clean-up to meet League of Legends Wiki's quality standards. Reason given: The actual canonicity of the contents of this page needs to be verified, and made incredibly clear.

Please help improve the article if you can.
For the Little Legend, see Featherknight

Pengus are the penguins of

Runeterra. They first appeared during the 2015

Snowdown Showdown event. Ever since then, they have become 'mascots' of sorts, making regular and varied appearances particularly during the Snowdown Showdown seasonal event.
Pengu are the main 'mascots' and are playable Little Legends for the game

Teamfight Tactics.
Pingu, is a 'cancelled' champion originally conceived as an 2020 April Fools' Day joke.
Lore
Pengu are an avian species. These aquatic flightless birds are mostly seen around the tundra region. Highly adapted for life in the water, pengus have countershaded dark and white plumage, and their wings have evolved into flippers. They can also be seen

wielding primitive tools.
"You go through war, or you perish." - Pingu
Pingu is from the pengu clan, which in recent times, has grown complacent in their safe homes. Pingu himself was much the same, a lazy do-nothing creature that was content to eat fish, roll around in the snow, and just generally enjoy the frivolities of ignorance. This all changed, however, when he stumbled across an ancient tome that described the pengu as mighty scavenger-warriors, destined to roam the

Freljord as both outside observer and adjudicating participant.
His eagerness to return to the ways of eld has ostracized him from his peers, and left him alone to fend in the cruel ice-wastes. Yet every time the odds seem to stack against the stalwart creature, he finds a brave bone rather than a yellow belly, a sharp intuition rather than clueless alarum... achievement rather than failure.
Perhaps there is something true about the pengu's portrayal in that dusty tome, after all, when one considers the nigh indestructible nature of Pingu. This cartoonish endurance might enable him to achieve his dreams... or at least set to prove what happens when the waddling-complacent grow unrelentingly determined.
Abilities
Trivia
Pengus mainly celebrate Pool Party and Snowdown Showdown.
They are prominently featured as Little Legend in the game mode, Teamfight Tactics.

The Pengu and True Ice Featherknight Little Legend skins are the only ones that have a penguin-like appearance, other Featherknight skins are inspired by various other real-life birds such as ravens, robins, or parrots.
Skin Appearances
Replaces 's . It also appears in the skin recall and .

His golden chromas will replaces the normal pengus with golden ones.

Appears in , recalls.
Appears in joke animation.
Champion Reveal: Pingu, the Guide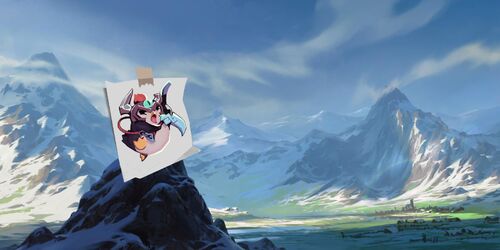 An ancient force has risen from the depths of Freljords eternal glaciers. Pingu, known by most as 'The Guide', has been a gruesome myth among the Runeterran population. Now, he surfaced and proved the old stories right.[1]
All types of attacks, physical and magical in nature, are being warped to Pingus home planet and back to Runeterra. This changes any damage taken from physical to magical and from magical to physical damage before reductions are applied.
LEAGUE'S CUDDLIEST CHAMPION
Few have lived to tell the tale of this fearsome creature. Wherever Pingu emerges, he leaves behind a trail of destruction and a degree devastation only hinting at the bloody violence this wicked beast makes use of.
Scientists from all over Valorant agree on one thing: In no possible way can Pingu be from this world and he must have been jammed in the ice of Freljord for many centuries.
"You go through war, or you perish."
WHO'S PINGU?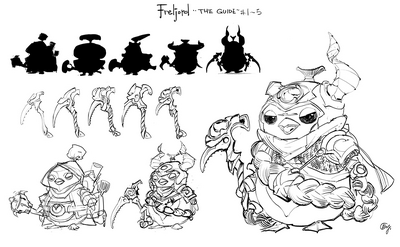 The origin of this merciless slayer is still completely unknown. Certain events are hinting at the possibility that Pingu entered Runeterra through The Void. After being imprisoned for over 1000 years Pingu appointed himself the newest addition to the Fields of Justice. As Noxus and Ionia voiced their concern, Pingu threw a tantrum and levelled several villages and landscapes.
How Pingu was able to escape Freljords eternal glaciers is a mystery. Ashe, Queen of Freljord, urged to be on the lookout for an accomplice of Pingus.
No one knows where Pingu is lingering or where he will show up next. The members of the Lightshield line have gathered around their King, Jarvan III to discuss alliances with all other major cities of Valorant to confront the new evil. The brightest inventors of Piltover are said to be working on a secret weapon powerful enough to eradicate Pingus immense powers. Others are researching The Guide's origin to ultimately find a way to lock him up forever in the glaciers from which he rose.
"Through the storm and across the battlefields we march."
Media
References

Sapient Species
Sentient Species

Non-Sentient Species

Alternate Universe Only Species

Other Species
Community content is available under
CC-BY-SA
unless otherwise noted.