Mercurial Scimitar
is a
finished item
in

League of Legends
.
Recipe
Cost Analysis
Similar Items
Notes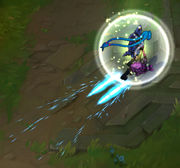 Strategy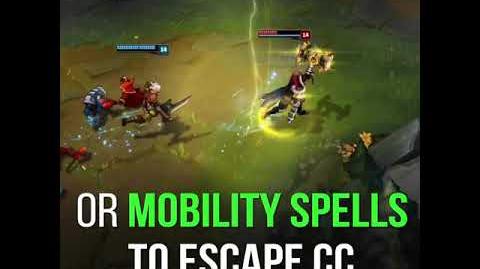 Mercurial Scimitar works best as a late game upgrade for AD carries from .
Mercurial Scimitar is a great escaping tool, but in order to utilize the movement speed buff and the CC removal, the active is best combined with quick movement spells such as .
Patch History
Attack damage reduced to 50 from 65.
Unique Active - Quicksilver

now only cleanses Crowd control debuffs.
AD reduced to 65 from 75.
Grants +75 attack damage, +35 magic resist and +10% life steal.
No changes to

Unique Active - Quicksilver

.
Magic resistance reduced to 35 from 45.
AD increased to 80 from 60.
Movement speed on active now also applies to ranged champions.
+60 attack damage
+45 magic resist
Unique Active – Quicksilver: Removes all debuffs from your champion. If your champion is Melee, this item also grants 50% bonus Movement Speed for 1 second - 90 second cooldown.
References
Starter items
Potions and Consumables
Trinkets
Distributed
Basic items
Advanced items
Finished items
Minion and Turret items
Special Game Mode Exclusive items
Removed items
Community content is available under
CC-BY-SA
unless otherwise noted.