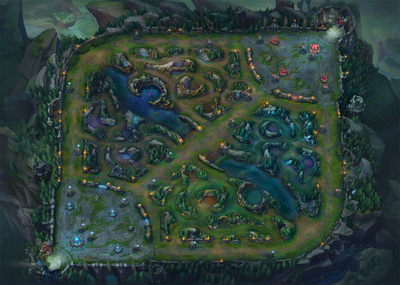 The Maps or Fields of Justice are areas in League of Legends where players play champions and battle against one another in order to achieve victory.
While there are different maps for each game mode, some maps have different skin variants based on seasonal or story events. The most widely used map for seasonal events is Summoner's Rift.
Maps
Playable Maps

See also Arena (Teamfight Tactics)
Discontinued / Event Maps
"You belong in a museum!"

This article or section may contain obsolete information, but exists here for historical purposes.
Unreleased Maps
References