Arcane: League of Legends - The Loop
Play Sound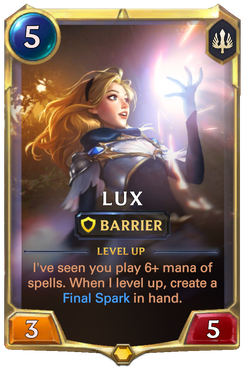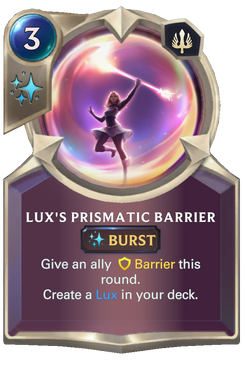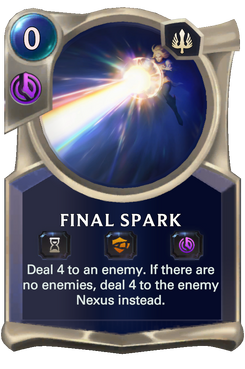 Tutorial
Trivia
Quotes
Allied

3Ezreal present
Enemy

3Ezreal present
Allied

5Garen present
Enemy

6Darius present
Allied

3Fiora present
Allied

4Jinx present
Allied

2Lucian present
Allied

4Shen present
Enemy

5Vladimir present
Enemy

3Zed present
Allied
10 Cithria, Lady of Clouds present
Allied
3 Mageseeker Investigator present
Enemy
7 The Rekindler present
Allied
8 Tianna Crownguard present
Allied

3Ezreal
Allied

5Garen
Allied

3Fiora
Enemy

3Katarina
Allied
1 Cithria of Cloudfield
Allied
1 Mageseeker Conservator
Allied
4 Mageseeker Inciter
Allied
3 Mageseeker Investigator
Allied
2 Mageseeker Persuader
Allied
8 Tianna Crownguard
    Tianna Crownguard: "You must learn to fight, we are Crownguards!"
Any Allied

Barrier
Enemy
5 Detain
Allied
0 Final Spark
Allied
3 Prismatic Barrier
Allied
8 Progress Day!
Enemy
2 Purify
Turn timer appears
Allied turn timer
Removed from Combat or Play
Brought back to Combat or Play
Victory
Defeat
Skins
Level 1
"I've always known there's something different about me... a light from within. I'm not sure what it is, but I have to find out!"
Level 2
"No more holding back!"
Battle Academia Lux: Epic Skin
With great power comes great responsibility... and possibly detention.
Features:
3 new artworks
New level-up animation
New visual effects for Final Spark
This skin is available for purchase.
Level 1
"B-but we're not supposed to use our power between classes...""
""You're right, but we can't just let them carry on. Guess I'm about to get in a heap of trouble."
Level 2
Not listening, huh? Well then this is for your own good. LUCENT SINGULARITY!""
""Oh, you name your moves too? Have you met Ezreal? You might like him."
Final Spark
Nobody at Durandal Academy had quite seen anything like it. Such power, without a weapon to channel it? The professors forbade discussion, but of course, rumors spread...
Media
Change Log
Lux
V2.18

Mana cost reduced to 5 from 6.
Power reduced to 3 from 4.

V0.9.3

Level Up becomes: "I've seen you cast 6+ mana of spells. When I level up, create a

0

 Final Spark in hand."

Old Level Up: "I've seen you cast 6+ mana of spells. Then create

0

 Final Spark in hand."

V0.9.2

Undocumented:

Flavor becomes: "I've always known there's something different about me... a light from within. I'm not sure what it is, but I have to find out!"

Old Flavor: "I've always known there's something different about me... a light from within. I'm not sure what is it, but I have to find out!"

V0.9.1

Undocumented:

Flavor becomes: "I've always known there's something different about me... a light from within. I'm not sure what is it, but I have to find out!"

Old Flavor: "I've always known there's something different about me... a light from within. I'm not sure what it is, but I have to find out!"

V0.9.0

Power increased to 4 from 3.
Health increased to 5 from 4.

Undocumented:

Level Up becomes: "I've seen you cast 6+ mana of spells. Then create

0

 Final Spark in hand."

Old Level Up: "I've seen you cast 6+ mana of spells. Then create a Fleeting

0

 Final Spark in hand."

Expedition Preview Patch

Mana cost increased to 6 from 5.
Power reduced to 3 from 5.
Health increased to 4 from 3.
Level Up now becomes: "I've seen you cast 6+ mana of spells. Then create a Fleeting

0

 Final Spark in hand."

Old Level Up: "I've seen you cast 6+ mana of spells in a round."

Announce Preview Patch
Lux (Level 2)
V2.18

Mana cost reduced to 5 from 6.
Power reduced to 4 from 5.

V1.4

Text becomes: "When you cast 6+ mana of spells, create a

0

 Final Spark in hand."

Old Text: "When I see you cast 6+ mana of spells, create a

0

 Final Spark in hand."

V1.0

Undocumented:

Text becomes: "When I see you cast 6+ mana of spells, create a

0

 Final Spark in hand."

Old Text: "When I see you spend 6+ mana on spells, create a

0

 Final Spark in hand."

Flavor becomes: "No more holding back!"

Old Flavor: "I've always known there's something different about me... a light from within. I'm not sure what it is, but I have to find out!"

V0.9.0

Power increased to 5 from 4.
Health increased to 6 from 5.

Open Beta Patch

Undocumented:

Text becomes: "When I see you spend 6+ mana on spells, create a

0

 Final Spark in hand."

Old Text: "When I've seen you spend 6+ mana on spells, create a Fleeting

0

 Final Spark in hand."

Expedition Preview Patch

Mana cost increased to 6 from 5.
Power reduced to 4 from 6.
Health increased to 5 from 4.
Text becomes: "When I've seen you spend 6+ mana on spells, create a Fleeting

0

 Final Spark in hand."

Old Text: " Attack: Create a Fleeting

0

 Final Spark in hand."

Announce Preview Patch