New Pokemon Games - The Loop
Play Sound
This article is about the Runes Reforged rune. For the Short Story featuring Taliyah, see Bloodline.
Notes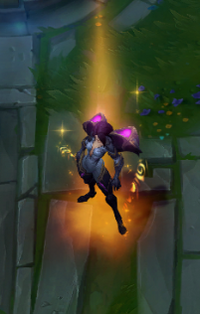 Patch History
Maximum stacks reduced to 15 from 20.

Maximum life steal reduced 9% from 12%.
Points per minion kill reduced to 4 from 5.
Life steal per stack reduced to 0.6% from 0.8%.
Maximum stacks increased to 20 from 10.

Maximum life steal increased to 12% from 8%.
Precision Slot 2 rune.

Passive:

Gain (0.8% per Legend stack) life steal, up to 8% at 10 stacks.

Legend:

Gain Legend stacks for every 100 points earned, up to 10:

100 points for champion takedowns
100 points for epic monster takedowns
25 points for large monster kills
5 points for minion kills
References