Roster
Starter items
Potions and Consumables
Trinkets
Distributed
Basic items
Advanced items
Finished items
Minion and Turret items
December 3, 2019 - December 10, 2019


All Random games allow players to roll champions from the last 2 Free Rotations and the current one. Duplicate entries do not have increased odds.
November 26, 2019 - December 3, 2019


November 19, 2019 - November 26, 2019


Before summoner level 11, players have access to a different Free Rotation. This is updated less frequently than the standard rotation|and so the following may be outdated.
Last Checked:
December 3, 2019


Current Sale
Current Sale:
December 2nd, 2019 - December 9th, 2019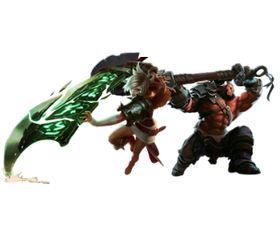 Community content is available under
CC-BY-SA
unless otherwise noted.