League Displays is a standalone desktop application that lets you create a screensaver or wallpaper playlist using League of Legends and other Runeterra IP art. You can also use the application to download high res versions of the art directly to your computer.
The application is available for download on Windows and Mac OS.
Desctiption
Collections for every occasion and obsession
Pick your favorite display set with themes like PROJECT, Snowdown, and Animated Art.
Updates with every release
New art available whenever champions and skins are added in-game.
Fits your style and your screen
Now supports multiple, vertical, and ultra-wide displays.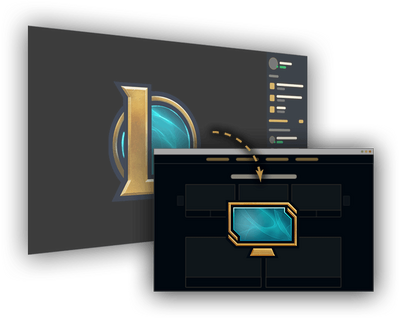 See Also
References