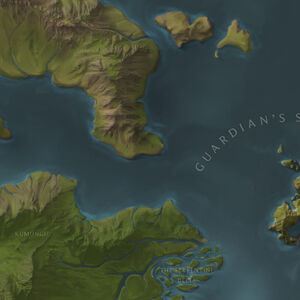 "

Brambleback, remember the Kumungu affair? I still think it was your fault." -
Ivern
Kumungu is a territory located in the northern part of The Jungle on the Shuriman Continent.
Lore
Champions of Kumungu
Related Champions
traveled to Kumungu.
witnessed the 'Kumungu affair' (specifics as of yet unknown) and is convinced the started it.
travels to Kumungu to gather Ajunta poison for his darts.
roams the Shurima jungles and encountered here.