Raise a Floppa - The Loop
Play Sound
Kudos Productions is a Taiwan based studio that creates Artwork for Riot Games Inc.
Description
At Kudos Productions, we focus on bringing the best art production services to AAA game developers around the world. Established in 2016, we now have three studios located in Taipei, Shanghai and Suzhou. Recently we have contributed our efforts to Guerrilla Games, Kojima Productions, Capcom, and multiple titles for Riot Games.
They collaborate with the Riot Games Hong Kong & Singapore Development Studios to work on skins for

League of Legends and card illustrations for

Legends of Runeterra.
Contributions
Illustrations
Promo
Promo
Promo
Promo
, & Promos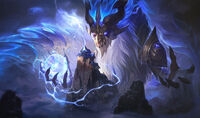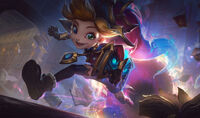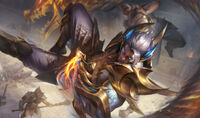 Splash Art
(Collaboration with Zhong Yang)
(Collaboration with Zuoan Dong)
(Collaboration with Zuoan Dong)
(Collaboration with Malex Zhang)
(Collaboration with Sanhua Chen)
(Collaboration with Sanhua Chen)
(Collaboration with Sanhua Chen)
(Collaboration with Xuning Cui)
(Collaboration with Xuning Cui)
(Collaboration with Xuning Cui)
(Collaboration with Malex Zhang)
(Collaboration with Malex Zhang)
(Collaboration with Malex Zhang), (Collaboration with Xuning Cui)
(Collaboration with Zhong Yang)
(Collaboration with Xuning Cui)
(Collaboration with Sanhua Chen)
(Collaboration with Malex Zhang)
(Collaboration with Zuoan Dong)
(Collaboration with Malex Zhang)
(Collaboration with Zhong Yang)
(Collaboration with Zuoan Dong)
(Collaboration with Sanhua Chen)
(Collaboration with Zuoan Dong)
(Collaboration with Zhong Yang)
(Collaboration with Zuoan Dong)
(Collaboration with Sanhua Chen)
(Collaboration with Zuoan Dong)
(Collaboration with Zuoan Dong), (Collaboration with Sanhua Chen)
(Collaboration with Sanhua Chen)