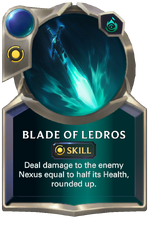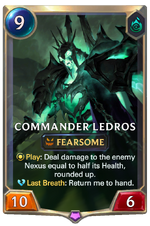 Skill is a keyword and card type in

Legends of Runeterra.
A spell-like card that can be committed by a unit. Can be reacted to and goes on the Spell Stack like a non-Burst spell.

Skills are committed to enact a unit's card text in a way that can be reacted to, as opposed to other card text that is enacted instantly. If card text creates a Skill, there will be an icon before the text to indicate if it will.
Notes
Skills appear to have a random speed and use the spell card border, but it changes nothing about them.
List of cards with keyword Skill
List of cards granting Skill
Name
Type
Subtype
Region
Rarity
No cards found
List of cards generating Skill cards
Community content is available under
CC-BY-SA
unless otherwise noted.