Grafit Studio is a Russian art studio that creates Splash Artwork and Illustrations for Riot Games.
Description
Grafit studio was established in Russia 12 years ago. Today they have 3 offices in Voronezh, Moscow and St. Petersburg with a team of more than 40 artists. They provide a variety of art services including marketing art, illustration, concept art, visual development, game animation, 3d modeling, and even co-development and re-skin for the full range of game graphics. Their clients include notable names such as: Activision, Applibot, Bethesda, CD Projekt Red, Elex, Playrix, Tencent, Wargaming, Riot Games and many others.
They have collaborated with Riot Games since 2019, providing illustrations for stories and

Legends of Runeterra.
Contribution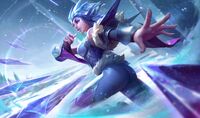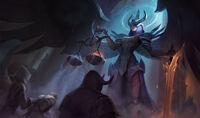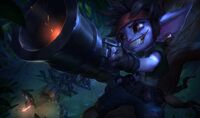 Splash Art
(Collaboration with Viktor Titov)
(Collaboration with Viktor Titov)
(Collaboration with Viktor Titov)
(Collaboration with Viktor Titov)
(Collaboration with Viktor Titov)
(Collaboration with Viktor Titov)
(Collaboration with Viktor Titov)
(Collaboration with Viktor Titov, Esben Lash Rasmussen)
(Collaboration with Viktor Titov)
(Collaboration with Viktor Titov)
(Collaboration with Viktor Titov, Alex 'alexplank' Flores)
(Collaboration with Viktor Titov)
(Collaboration with Viktor Titov)
(Collaboration with Viktor Titov)
(Collaboration with Viktor Titov)
(Collaboration with Viktor Titov)
(Collaboration with Viktor Titov)
(Collaboration with Viktor Titov)
Illustrations
Links