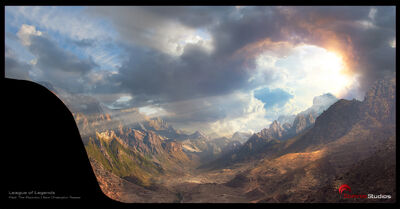 Dalamor Plain is located at the northern edge of Noxus.
Lore
Many travelers have lost their lives in this unforgiving wasteland. Due to the dusty climate and perhaps also the presence of a certain murderous

yordle and his mythic
drakalops, most Noxians avoid traveling through the area, with its only populated settlement for hundreds of miles being the village of Drugne.
Champions of Dalamor Plain
Locations
Drugne: An isolated town north of the Dalamor Plains and southeast of the Ironspike Mountains.
Wildlife
Drakalops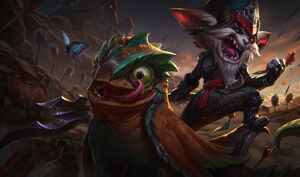 Native to the northern steppe, drakalops are a species of immortal, lizardlike herbivore known for their incredible speed on land.
Skaarl is one of these.
Media
See Also
References
Community content is available under
CC-BY-SA
unless otherwise noted.