New Pokemon Games - The Loop
Play Sound
"You belong in a museum!"

This article or section may contain obsolete information, but exists here for historical purposes.
Resolve Tree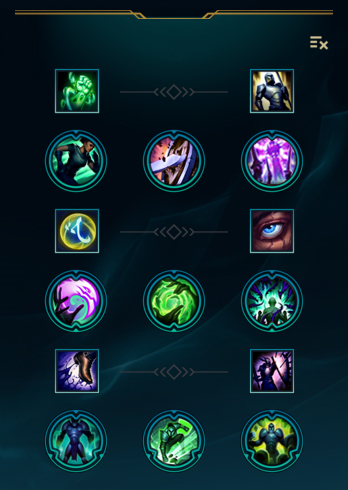 Other Mastery Trees:

Ferocity •
Cunning
Notes
The following list contains all the champions that couldn't trigger Courage of the Colossus through their abilities:
The crowd control does not have to be directly from the champion (Courage of the Colossus can be triggered by displacing enemy champions with a ).
Patch History
Removed due to Season 2018.
Replaced by
.
Shield duration reduced to 3 seconds from 4.

New Effect:

Base shield strength now applies for each nearby enemy champion.
Base shield strength reduced to

3 − 54 (based on level)

from

20 − 190 (based on level)
Health ratio per nearby enemy champion reduced to 5% maximum health from 7%.
Cooldown increased to

45 − 30 (based on level)

seconds from 30.
Added
Replaces .
Tier 6 Resolve mastery with 1 rank.
Gain a shield for

20 − 190 (based on level)

(+ 7% maximum health per nearby enemy champion) for 4 seconds after hitting an enemy champion with hard crowd control (30 second cooldown).
References