"You belong in a museum!"

This article or section may contain obsolete information, but exists here for historical purposes.
Resolve Tree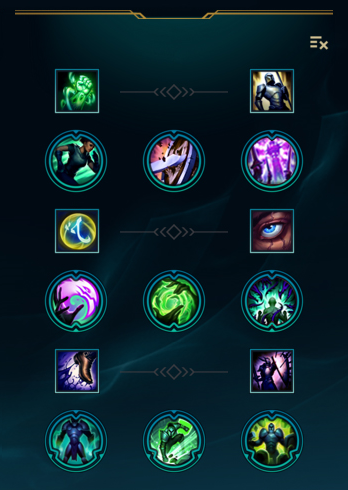 Other Mastery Trees:

Ferocity •
Cunning
Patch History
Damage reduction increased to 4% from 3%.

Removed:

Increased damage reduction while near an allied champion. Redirected damage remains at 6%.
Base damage reduction increased to 3% from 2%.
Enhanced damage reduction reduced to 6% from 8%.
Health threshold for disabling damage redirection reduced to below 5% maximum health from 15%.
Base damage reduction reduced to 2% from 4%.
Added
Tier 6 Resolve Keystone mastery with 1 rank.
Grants 4% reduced damage, increased to 8% while near an allied champion, and 8% of the damage that allied champions would take from enemy champions is dealt to you instead (cannot reduce you below 15% maximum health)
References