No Man's Sky Update - The Loop
Play Sound
"You belong in a museum!"

This article or section may contain obsolete information, but exists here for historical purposes.

This item has been removed on patch V10.23.
Bilgewater Cutlass was an epic item in

League of Legends.
Recipe
Builds Into
Cost Analysis
Gold Value
Gold efficiency
78.13%

gold efficient.
base stats were
Similar items
Notes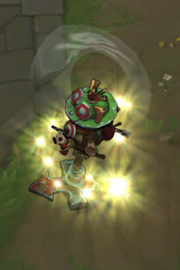 Upgrading Bilgewater Cutlass into changes the active, which has different range (  550 to  700), as well as higher base damage and an  

AP

scaling.

The different range is an upgrade when the combined size of the user and target are below 150 units, and a downgrade when above 150 units.
The range is unchanged for
.
Trivia
In the former item classification, Bilgewater Cutlass was the only legendary item (builds from an advanced item) that could be built into more than one mythical item (builds from a legendary item). However, status as a legendary item in the first place was due to gaining a component piece.

Patch History
New Effect: Now draws nearby minion aggro when targeting an enemy champion.
Life steal increased to 10% from 8%.
Active range increased to 550 from 450.
Life steal reduced to 8% from 12%.
Active range reduced to 450 from 550.
Active now takes into account the bounding boxes for each champion.
Attack damage reduced to 25 from 40.
Life steal increased to 12% from 10%.
UNIQUE Active damage decreased to 100 from 150.
UNIQUE Active slow reduced to 25% from 30%.
UNIQUE Active range increased to 500 from 400.
UNIQUE Active cooldown increased to 90 seconds from 60 seconds.
Attack damage increased to 40 from 35.
Life steal reduced to 10% from 15%.
Active slow reduced to 30% from 50%.
Slow duration reduced to 2 seconds from 3.
Added to recipe for new item
.
Attack damage increased to 35 from 25.
Life steal increased to 15% from 12%.
Active's cast range increased to 400 from 300.
Fixed a bug where the active effect would go through spell shields.
Fixed a bug where the active effect stacked with
active.
References
Starter items
Potions and Consumables
Trinkets
Distributed items
Boots
Basic items
Epic items
Legendary items
Mythic items
Ornn's Mythic item upgrades
Champion exclusive items
Minion and Turret items
Removed items