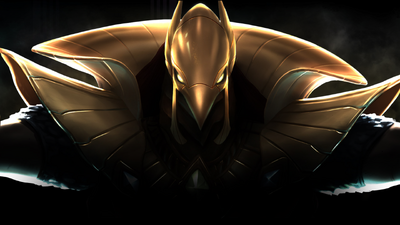 The term Ascended refers to all humans who were magically altered by celestial magic.
Targonian Ascended are mostly a melding of a Human and Targon Prime celestial know as an Aspect, which primarily retain their human appearance. Shuriman Ascended, known also as the god-warriors or sunborn, are humans magically altered by the Sun Disc of Shurima, their common form is that of anthropomorphised animals, however they are able to take

any form they wish during ascension. Baccai are Shuriman Ascended who failed to fully ascend, where as Darkin are Shuriman Ascended who drastically altered their bodies with hemomancy. Currently most darkin who are trapped in weapons an approximation of their original darkin forms.[1]
References
Community content is available under
CC-BY-SA
unless otherwise noted.